The University of Tennessee Center for Sport, Peace, and Society is an organization that works to promote empowerment and peace building through sports. Brian Canever is the digital content manager for the center and holds a master's degree in communications and information with a concentration in journalism and electronic media from the University of Tennessee, Knoxville (UTK). Brian has interned at ESPN and written for publications like Bleacher Report and the Knoxville News Sentinel, but he has fully embraced his role at the center. We had the opportunity to speak to Brian about what exactly he does in his unique job and what initiatives the center is currently taking on…
What do you do for the Center for Sport, Peace, and Society?
"My title is digital content manager. I manage all of our social media platforms and that includes our platforms for our global sports mentoring program. The program started in 2012 as the empowering women and girls through sports initiative. Then Secretary of State Hillary Clinton began the initiative and sent out a call for grant proposals. Dr. Ashleigh Huffman and Dr. Sarah Hillyer from UTK's Department of Kinesiology, Recreation, and Sports Studies had just started the center and they won a grant for the program. They started working on it, developing it, and I joined in the summer of 2014. I had just gotten back from doing an internship at ESPN and they were looking for students to help with writing profiles about the participants in their exchange programs. School of Journalism and Electronic Media Professor Erin Whiteside told me about it because she knew my interest was sports and gender issues. They hired me part time as just a writer and then I was getting ready to finish grad school during the spring semester and I was looking for work. So, I talked to them and they kind of assembled all these different roles that I'd done throughout my career and I wound up being their video content manager. I manage the center's websites and Facebook, Twitter, Instagram, and YouTube accounts. I also do most of the writing for the grant and for our blog."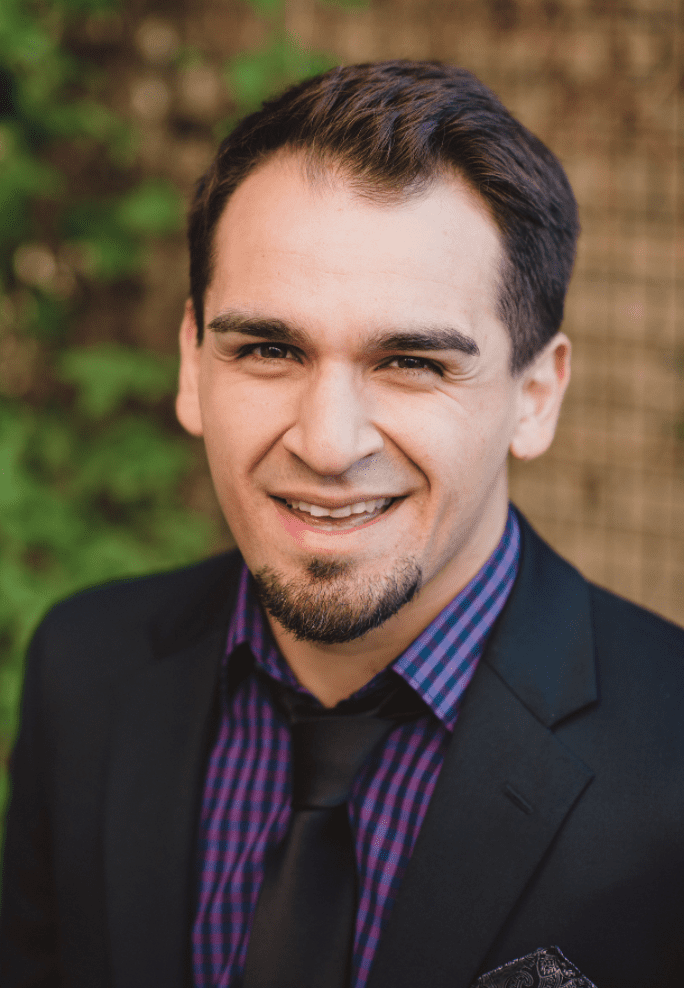 What initiatives is the center carrying out currently?
"Well, like I said, the center had this grant called the global sports mentoring program initiative, it was initially the empowering women and girls through sports initiative, but in 2015 it morphed into this new program. It's a little complicated, but in 2012, the program had three pillars. One of them was the global sports mentoring program, which was a five-week program where we would bring international sports leaders to the U.S. and partner them with mentorship organizations. Then, they had a sports visitors program where they would bring youth sports teams and run these short-term exchange programs for them. And then sports envoys where they would send out professional athletes from the U.S. to go and do sports clinics overseas.
When the grant came up for renewal in 2015, because our center had done such a good job with the sports mentoring program, they decided to make that the key focus area and add a disability sports component to it. So now, instead of just having one five-week exchange program centered around women's empowerment, they added one focused around disability sport."
Do you have any other projects or initiatives you or the Center for Sport, Peace, and Society are doing that we haven't talked about?
"I will have the opportunity through School of Journalism and Electronic Media Director Dr. Catherine Luther to teach sports reporting across media in the fall. I thought it was great that she thought of me. I've also written for ESPN before through the Center for Sport, Peace, and Society. ESPN is one of our two partners. They've allowed me to write profiles of our participants for their website. So, I've had a handful of stories published on ESPN.com. I've written for the Knoxville Mercury and done a couple of cover stories for them. The center continues to grow. Our exchange programs have been running since 2012 and we've had 113 participants in the global sports mentoring program since then from 63 different countries. I've essentially built relationships with people all over the world, which is really cool as a storyteller. There are so many wonderful stories to tell. These are Olympians, coaches, and as I continue to be able to tell those stories, it's great."