Journalism and Electronic Media (JEM) students recently returned from Orange Beach, Alabama, where they spent four days covering the World Food Championships as part of an experiential learning trip organized by Professor Robert Heller and Associate Professor Nick Geidner.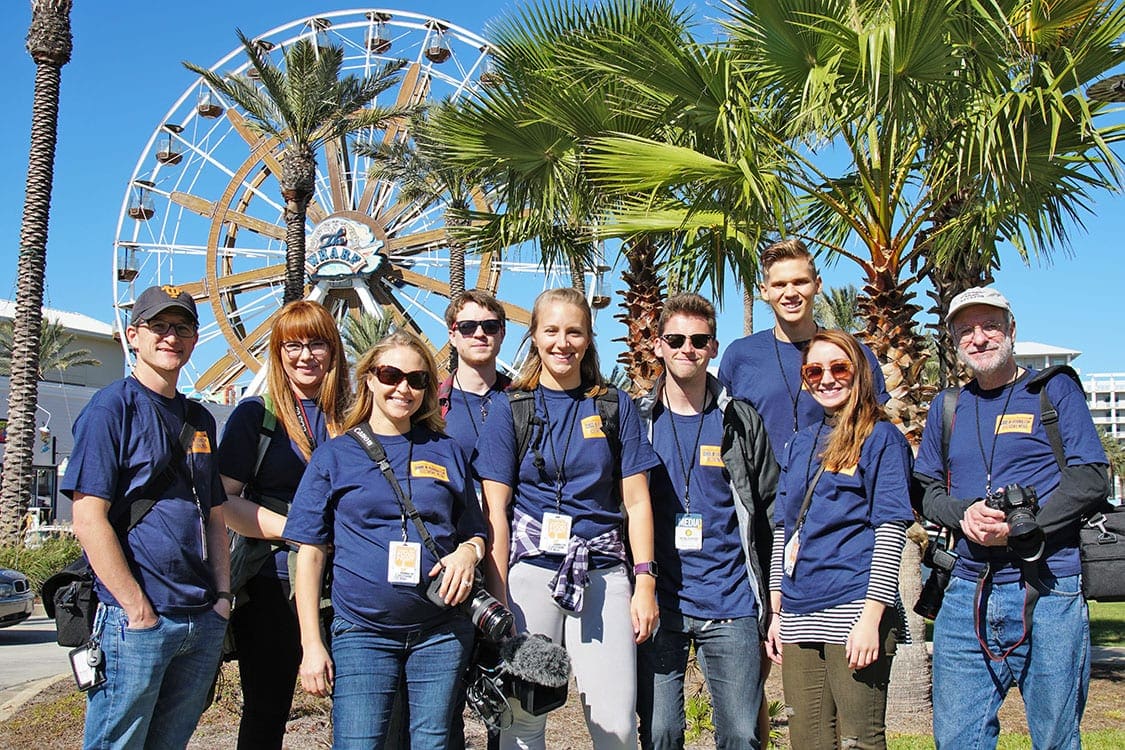 The World Food Championships is an international cooking competition established in 2012 by University of Tennessee JEM Alum Mike McCloud, and one of the largest cooking competitions in the world.
This is the second year that Heller and Geidner have taken a team of students to chronicle the event. This year's group included Bradley Blackwelder, Payton Boyd, Broch Zych, Kendall Basham, Lindsey Owen, Kellie Ward, and Jake Albright. The group produced several written articles and video features, as well as thousands of photographs.
The team also added a social media producer who produced and published social media content throughout the four-day event.
"The first night we were down there, it was just testing the water," said Lindsey Owen, a Communication and Information graduate student working on her master's with a journalism and electronic media focus.
"What we didn't really think about were the things we wanted to create. Anything we wanted to create for this trip, like lower thirds or title graphics, it was us creating it. We needed to do those in advance, so the first two days we were down there, things didn't always come out within the timeline we wanted.
"By the third day, we were cranking stuff out on time, and even ended up having a lot of extra video than we originally planned for."
The trip wasn't all work, however. Between all the photo shoots and video interviews, the team got to meet hundreds of colorful characters – home cooks, professional chefs, backyard grillers, and military veterans with a love of barbecue.
"It was a really cool experience," said Owen. "I came to UT for my graduate program because I wanted more experiences, and this was something that I never even thought about when I was in undergrad. So coming to UT and being able to participate as a grad student was super cool."
This year's content can be viewed on Twitter at @UTFoodFight, or @InsideTheFoodFight on Facebook and Instagram. You can also find a recap of last year's event, as well as new stories produced in the run-up to next year's championship, at www.insidethefoodfight.com.