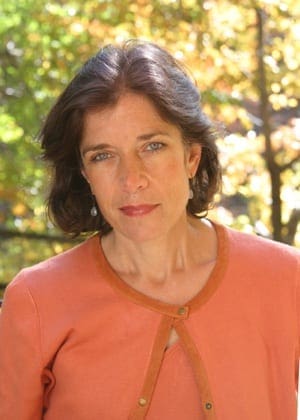 Three-time Emmy Award-winning science documentary filmmaker Sarah Holt will speak on "Turning Complex Science Stories Into Compelling Television" at the 27th annual Alfred and Julia Hill Lecture at the University of Tennessee, Knoxville.Holt will give her Hill Lecture on Tuesday, April 2 at 8 p.m. in the McClung Museum Auditorium on the UT campus.The event is free and open to the public.
The annual Hill Lecture series brings acclaimed science journalists to Knoxville to speak on issues in science, society, and mass media. The series was a gift to UT's School of Journalism & Electronic Media in the College of Communication and Information in the form of an endowment created by Tom Hill and Mary Frances Hill Holton in honor of their parents, Alfred and Julia Hill, founders of The Oak Ridger.
Holt won her three Emmy Awards and a dozen other national honors as a writer, editor, director, and producer of film documentaries that cover science, history, and medicine on PBS and especially Nova. Among her documentaries are Addiction, Can Alzheimer's Be Stopped?, How Memory Works, 18 Ways to Make a Baby, and Cracking Your Genetic Code.
Holt studied at Colorado College for two years, then studied abroad in Paris her junior year. In Paris, Holt realized that she wanted to go into film production.She graduated from New York University with a BFA degree in Film and Television. Her film company, Holt Productions, is based in Boston.
While Holt's documentaries focus on science nowadays, she started out editing historical and biographical documentaries on Douglas MacArthur, Andrew Carnegie, and the Rockefellers.
Holt's Hill Lecture will be illustrated by clips from her films. The McClung Museum is located on Circle Park Drive on UT's campus. There is free parking available on Circle Park Drive and in nearby lots. Refreshments will be served before and after the lecture.