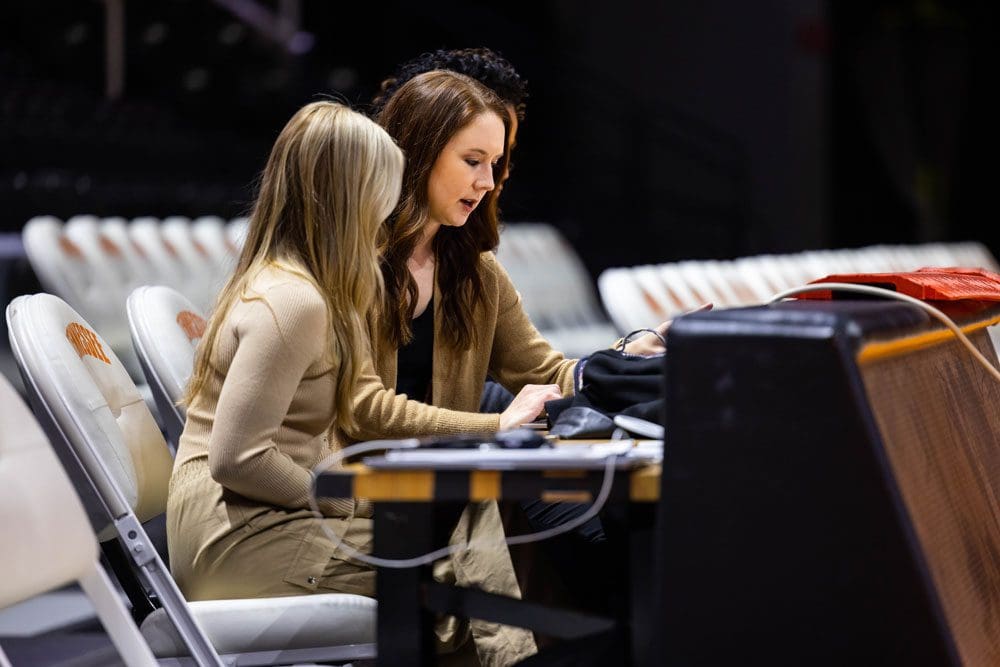 Show Our Students the Volunteer Way
Our alumni have built a foundation of excellence at the School of Journalism and Media, and we rely on you to continue carrying the torch for generations to come. Our students look to you to light the way for their future, so we have created a variety of engagement opportunities so you can continue spreading the Volunteer spirit.
Get Involved with the School of Journalism & Media
While you may have graduated and moved on, we still want to stay in touch with you and connect you with the next generation of Journalism and Media students. Please fill out the form below if you're interested in any of the many ways you can show your Volunteer spirit by engaging with the School of Journalism and Media and our students.
Host
Alumni can host a student visit to their business or organization, or even assist in coordinating a student trip to their city or region. These trips expose students to the work professionals and alumni, such as you, are doing out in the real world!
Network
We're always looking for ways to introduce students to alumni, or for alumni to network with each other. We organize various social and career development events where alumni can meet with students. Alumni can also volunteer to be professional mentors.
Give
While alumni can always donate to our enrichment fund, there are many other ways you can provide financial support for students and faculty. These include establishing endowments and scholarships or funding student trips or equipment purchases.
From very early on in my career, I made it a point to do what I could to give back to the students. Any way I can help and connect with student, I always take that opportunity. The more Tennessee Volunteers we put out into the world, the better off we are."
Victoria Kline ('10)
Director of Club Marketing, Major League Baseball
Alumni News