Student-Made Documentaries Take Home Awards at Knox Film Festival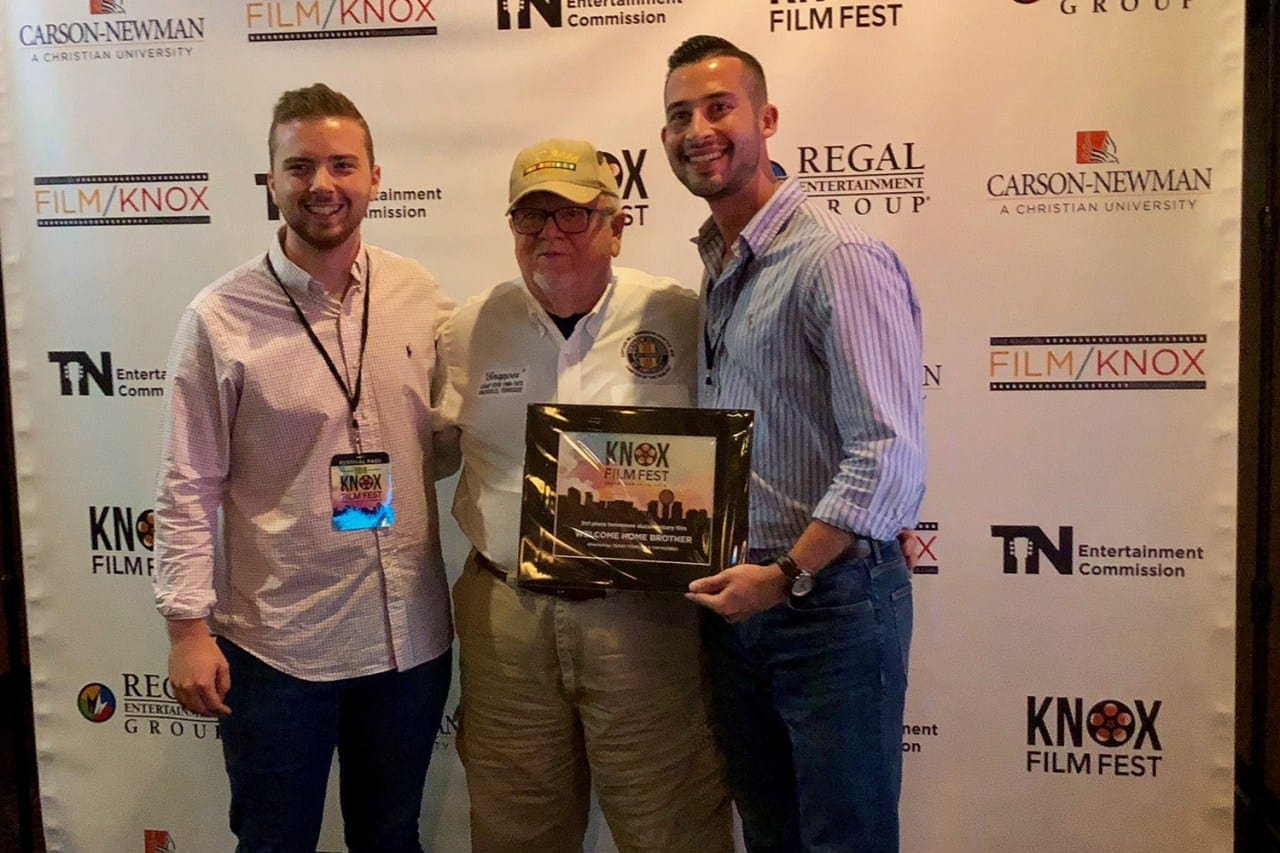 Two documentaries with ties to UT's School of Journalism and Electronic Media and Land Grant Films took home awards at the 2018 Knox Film Festival.
Welcome Home Brother took third place and Lieselotte took second place in the Tennessee Film Documentary category. Lieselotte also placed second in the Documentary Short Film category.
Both documentaries involved recent graduate Isaac Fowler, who had personal ties to each film. Fowler's father served in the Vietnam War, and Lieselotte "Lottie" O'Brien is an icon in his hometown of Kingston, Tennessee.
"The festival is a huge asset to our local film community, and this year it proved to be an exhibition ground for documentary film produced through the JEM and Land Grant Films programs," said Fowler. "JEM students and our larger university community should take advantage of having a well-established regional film festival in our backyard by submitting their films and screening other films selected by the fest during next year's event."
Welcome Home Brother, directed by Fowler and fellow May 2018 graduate Tim Morris, tells the story of three Vietnam veterans as they find their voices in East Tennessee through the help of the Bill Robinson Chapter of the Vietnam Veterans Association. Fowler and Morris's documentary is part of Land Grant Films' Defender of the Dream documentary series, which aired on East Tennessee PBS.
Lieselotte, a documentary that Fowler, along with senior Matt Freels and May 2018 graduate Chandler Burgess, created for a documentary production class. The film is a look at a 92-year-old immigrant who still works 60 hours a week at her small-town pizzeria.
"Our students are creating high quality documentaries at UT," said Nick Geidner, associate professor of journalism and director of Land Grant Films. "It is great to see our students succeeding in professional film competitions. Their success allows us to grow our program and be recognized for the documentaries that JEM and Land Grant Films are producing."
Geidner created Land Grant Films in the School of Journalism and Electronic Media to give students hands-on experience in documentary storytelling while providing video assets to local nonprofit organizations.