Teresa Walker, pro football writer for The Associated Press in Tennessee, is the 2020 Alumna of the Year for the School of Journalism and Electronic Media.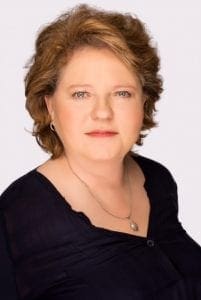 A three-time Tennessee Sportswriter of the Year recipient, Walker was elected to the Tennessee Sports Writers Association's Hall of Fame in 2020.
Furthermore, Walker won a 2015 APSE award for a feature from the Masters, and she is also a two-time president of the Pro Football Writers Association in Nashville and past president of the Tennessee Sports Writers Association.
Walker has come full circle with UT's recognition of her work.
"It is incredibly humbling, and I am so honored," she said. "I worked my way through my time at the University of Tennessee, carrying a full course load while usually working 40 hours a week to help pay my tuition and buy my books. I also know the talent that has come through this college, which makes me appreciate this all the more."
After Walker graduated from UT in 1987, she went to work as a news reporter for The Daily Times in Maryville. She has worked for AP in Nashville since December 1989. Walker became a Tennessee sports editor for AP in June 1992. She became a beat writer for the [now-named] Tennessee Titans in 1997.
She reflected on her milestones and reminisced on her UT days.
"Awards like the Hall of Fame and this make me feel appreciated," she said. "I also realize that time has flown by. It feels like just yesterday I was hustling to a feature writing class taught by Dr. [Jim] Crook with Chris Low [senior writer of ESPN], Donna Smith [news editor of The Oak Ridger], Mark Burgess [senior reporter and editor of IHS Markit] and David Grim [marketing vice president of Sports Systems] among my classmates."
Walker has covered five Olympics, four Super Bowls and the 2014 Women's Final Four basketball tournament in Nashville. Additionally, she has covered many of the Southeastern Conference men's and women's basketball tournaments as well as NCAA Tournaments.
She also covers the NHL's Nashville Predators, including the 2017 Stanley Cup Final; Vanderbilt football, basketball and baseball; the NBA's Memphis Grizzlies and the Memphis Tigers.
Walker described her experience as a female sports reporter in a predominantly male field.
"I'm lucky in that I have not dealt with the harassment or other issues I know many other women dealt with and are still facing daily," she said. "Maybe it's because I work for [AP] or credit to the men in this field in the state of Tennessee, but I've always been treated as 'one of the guys.'
Navigating the sportswriting field as a young journalist had its challenges.
"It wasn't really easy because I didn't feel confident enough to ask other sportswriters for tips, and there was no email or social media to help me reach out to other women working either at AP or in sports journalism for feedback," Walker said. "That made me work even harder to try to be my best."