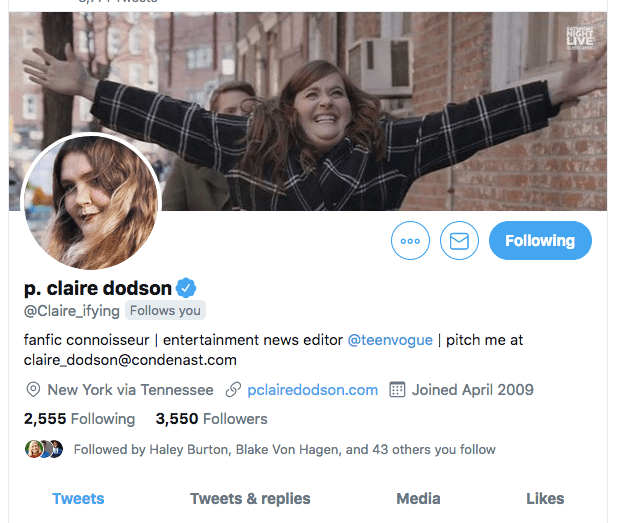 By Lindsey Owen
JEM 414, Fall 2018
Claire Dodson grew up hearing the sound of The Daily Times being printed from underneath a journalist's desk where she would sleep while her father worked.
Her father, Richard Dodson, could be found working in the Maryville, Tennessee, newsroom during late hours when the paper was printing. These late nights would later impact Dodson's career path.
She works as an entertainment editor at Teen Vogue.
Dodson says this is because of the courses, experience, and mentors she had within UT's Communications Building.
Her journey into journalism began during her junior year at Bearden … Read more "Successful Alumni: From Naps to News, Claire Dodson's journey took her to Teen Vogue"